Intraoral scanner
Modern computer technologies meet the needs of doctors and patients. An intraoral scanner is the latest system that significantly affects the quality of treatment and allows you to avoid taking impressions. An impression is collected using a computer, which means that it takes much less time. In combination with a microscope, the scanner enables you to grind the tooth as little as possible, thus protecting healthy tissues.
The scanner creates a three-dimensional image of dentition and the teeth already prepared. This ensures optimum precision of the computer impression, resulting in better clinical results and durability of the restorations.
The impression is delivered to the laboratory within a few minutes, which speeds up the process of making prosthetic restorations.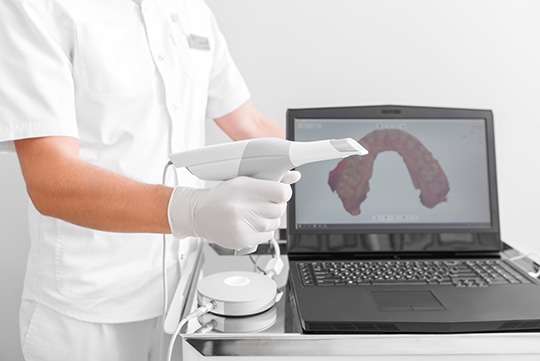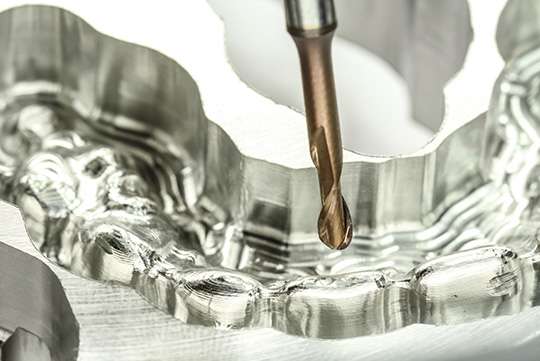 CAD/CAM technology
CAD/CAM technology allows you to create restorations with exceptional and unparalleled precision using materials such as zirconium oxide, titanium, alloys of other metals or composite materials.
Dentures made with this method are characterised by high durability and strength.
State-of-the-art technologies are an alternative to more labour-intensive and less precise traditional techniques.
Prosthetic restorations are "constructed" with the help of computer software and become physically present only when milled by a machine.
We have our own CAD/CAM system equipment. Prosthetic restorations are designed in our laboratory on the spot, hence the process of their execution is accelerated.